More than 600 additional parking spaces in Luxembourg now available!
We at APCOA are delighted to announce our brand new car park facility Royal - Hamilius in the city center of Luxembourg. Since September this fantastic new parking facility with 628 modern and light parking spaces significantly eases the previous burden around lack of parking in central Luxembourg.
Our team is looking forward to welcome you to facilitate your parking experience with more convenience, more comfort and more ease. Enjoy your upcoming city trips to Luxembourg more hasslefree than ever. And that is just the beginning. As an extra comfort service this multi storey car park at Royal - Hamilius will be equipped with our new APCOA FLOW service - to turn parking time into free time. Ticketless. Stressless. Cashless.
At APCOA we are commited to your satisfaction. We strive to provide you with the best car parking experience and service possible. APCOA PARKING wishes you a pleasant stay in Luxembourg.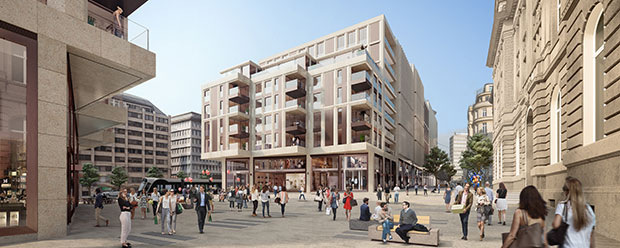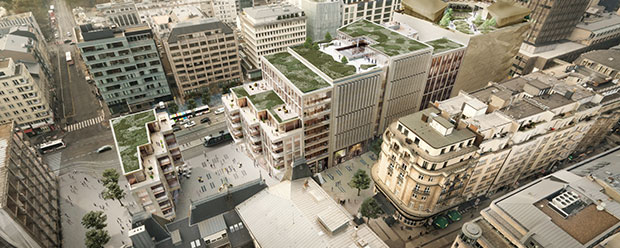 Car park details:
Parking tariffs:
Day tarif (7 am to 5 pm)
1st to 5th hour each started 30 min: 1.20€
from 5th to 10th hour each started 30 min: 1.60€
Daily max. (till 5pm): 28.80€
Night tarif (5 pm to 7 am)
each started 30 min: 0.40€
max. (till 7 am): 39.20€
Lost ticket: 39.20€
Address:
Entry via
37 Avenue Monterey
2163 Luxembourg


Royal Hamilius
45, Boulevard Royal
2449 Luxembourg
Overview:
628 total spaces:
2,10 m entrance height
Opening hours:
open 24/7


Services:
22 Women Spaces
18 Disabled Spaces
6 E-Mobility Spaces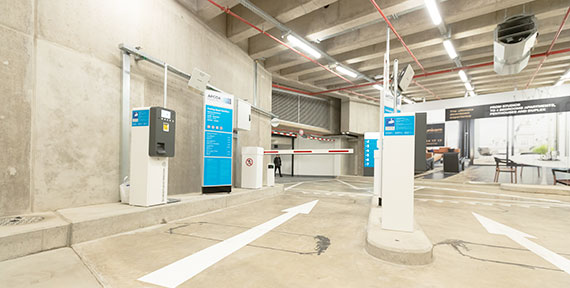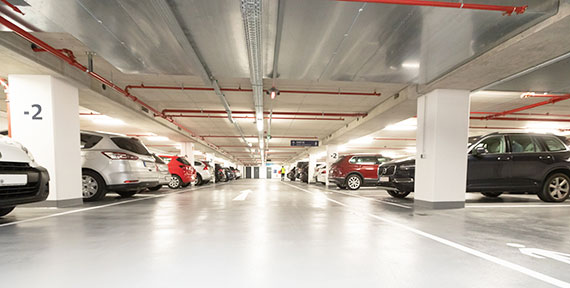 Car park description:
APCOA PARKING is looking forward to be operating the parking facility at the Royal - Hamilius in central Luxembourg. This multi-storey car park offers a total of 628 new parking spaces with a number of entrances right in the city of Luxembourg. Local residents, employees and tourists alike are pleased for this additional parking opportunity provided by APCOA PARKING in Luxembourg. On top of offering the new apartment owners an easy and convenient way to park, the APCOA PARKING multi-storey car park will also lead to an improved traffic flow in the city center of Luxembourg. Finding parking space at competitive pricing has never been more easy!